UI/UX Companies in Bangalore: Finding the Best Design Partner for Your Business
Hey! Welcome to Master Creationz Blog. In this blog, we'll try to understand how to find the best UI/UX Company in Bangalore as a design partner for your business. When it comes to creating an engaging user experience and a visually appealing interface for your digital product or service, hiring the right UI/UX designer agency is essential. Choosing the best company can be challenging because there are so many that advertise that they provide excellent UI/UX design services. The greatest UI/UX companies in India are available to you if you are headquartered in Bangalore, though. The best UI/UX companies in Bangalore will be discussed in this post, along with what makes them unique.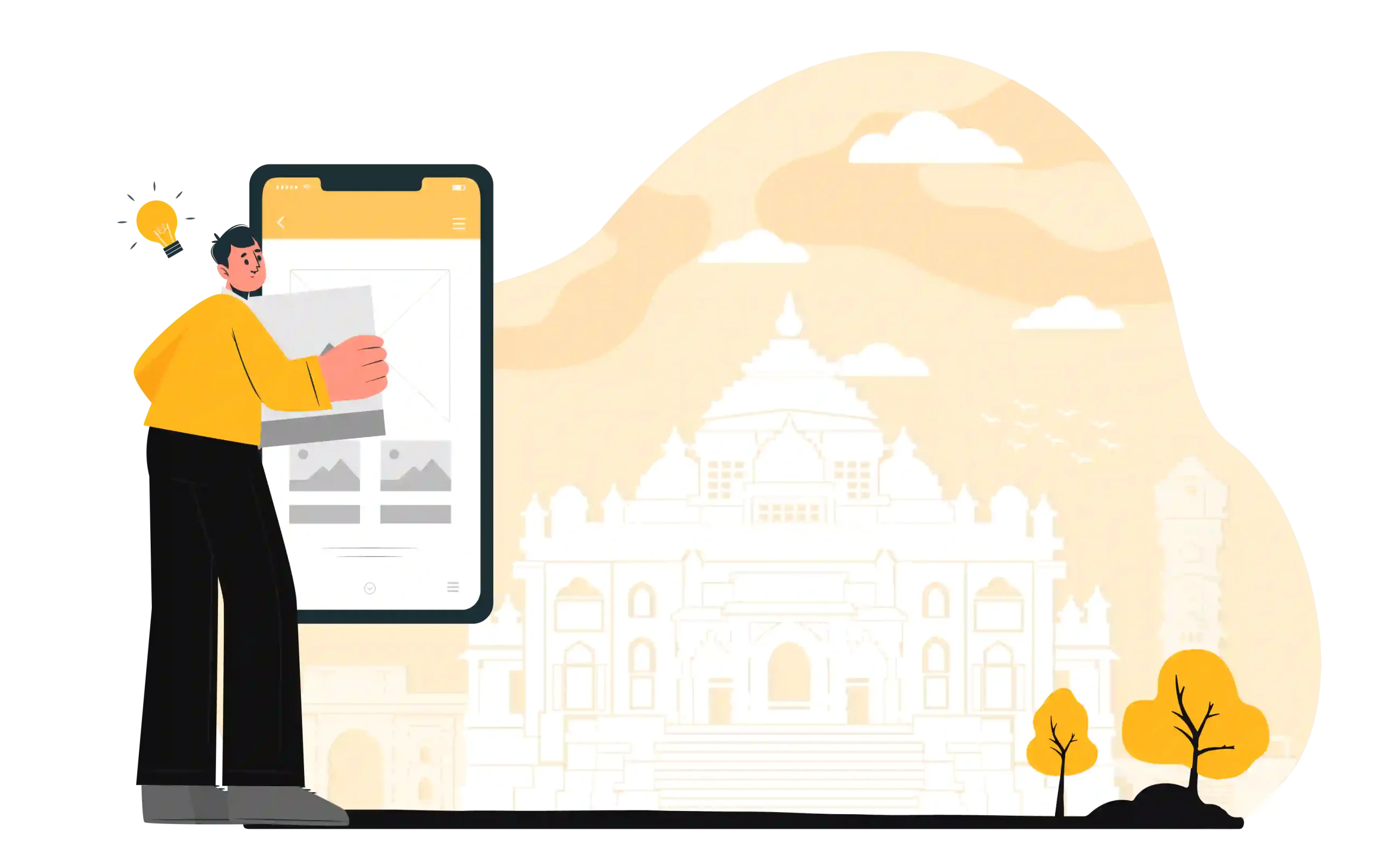 UI/UX Companies in Bangalore: A Comprehensive Guide for Businesses
User interface (UI) and user experience (UX) design are crucial components of any digital good or service. A well-designed UI/UX not only makes your product visually appealing but also enhances the user experience, leading to higher engagement and client loyalty. Businesses must invest in these fields because a seamless integration of UI and UX design results in intuitive, aesthetically pleasing, and user-friendly experiences. Owners of firms in Bangalore, India, have access to one of the best UI/UX businesses in the country. In this article, we'll provide you with a complete review of Bangalore's UI/UX companies and offer suggestions on what to take into account when choosing a design partner.
What is UI/UX Design?
The point of interaction between a user and a digital device or product is known as a UI (user interface). Examples include the touchscreen on your refrigerator to bring out cube ice, crushed ice, or water
User experience (UX) design considers how people engage with the platform. UX design includes logical navigation and how easy and seamless the experience is. In a nutshell, the feeling users experience when using a product, application, system, or service
To provide a unified and user-centered design, designers, researchers, developers, and other stakeholders collaborate during the UI/UX design process. It makes an effort to strike a balance between aesthetics, functionality, and usability to produce a product that not only has a pleasing visual appearance but also offers an engaging and fulfilling user experience.
Why is UI/UX Design Important?
UI/UX design can be an essential step towards the success of your digital product such as website design, web design, website, app development, etc. Let's discuss in detail that what role does UI/UX design play :
Enhances User Satisfaction: Higher user satisfaction is a result of an intuitive user interface and a smooth user journey. Users are more likely to have a favorable opinion of a business or organization when they view the website to be user-friendly and attractive.There are a lot of benefits of well well-designed interface and fluid navigation like Increased engagement and a decrease in bounce rates. Businesses may create trust and loyalty by putting the customer experience first, which will ultimately result in improved conversion rates and better overall performance. It is said that a responsive design combined with clear and simple content delivery lays the groundwork for long-term success by ensuring enhanced user satisfaction.
Increases User Engagement: Satisfactory Engagement of the user is the outcome of UI/UX design. The visual appearance of the website is improved by an aesthetically beautiful and well-organized UI design, which results in inviting and engaging users. One may establish a consistent and long-lasting brand identity by employing the right colors, fonts, and graphics. It makes it easy for the users to navigate through the website and quickly find what they're searching for or complete the desired action like making a purchase or filling out a contact form by using straightforward navigation and obvious calls-to-action.
Increases Conversion Rates: Conversions and sales can be dramatically impacted by good UI/UX design. UI/UX design can aid in achieving business objectives by streamlining the user experience, decreasing friction, and optimizing the conversion funnel.Furthermore, a well-designed UI/UX can enhance brand credibility, build trust in users, and encourage positive mouth publicity. It can also lead to higher customer satisfaction, repeat purchases, and long-term loyalty.
Enhances Brand Perception: A website's UI/UX design reflects the identity and values of the brand. Positive brand perception is produced through a well-designed interface that is aesthetically consistent, which strengthens brand recognition. It promotes professionalism, integrity, and trust. A user-friendly UI/UX design also improves the overall user experience, which raises consumer happiness and engagement levels. A seamless and engaging contact is made possible by responsive design, clear visual hierarchy, and intuitive navigation.
What to Look for in a UI/UX Company?
Some factors that you should consider and compare while you're choosing a UI/UX company for your business:
Experience and Portfolio: You should select a company with a good track record of meeting deadlines and completing projects successfully. And try to estimate their the calibre, variety, and applicability of their prior work, evaluate their portfolio.
User-Centred Approach: User research and testing should be prioritized by a reputable and good UI/UX business. They must be skilled, have a solid grasp of your target market, and apply a user-centered design approach that includes iterative testing and improvement.
Collaboration and Communication: For any project to be completed, teamwork and communication are of utmost importance. Make sure the business or the agency should encourage open communication, actively incorporate you in the design process, and consistently look for your comments and suggestions.
Design Process and Methodologies: Get an insight into their design process and methodologies before you start. A well-designed process and structure ensures efficiency and effectiveness.
Technical Expertise: Verify the company's technological proficiency, paying close attention to essential platforms, technologies, and tools. They should be skilled in designing for different devices and possess a firm grasp of the fundamentals of web and mobile development.
Client References and Reviews: To attain insights into the company's reputation, reliability, and client satisfaction, you can request client testimonials, references or read online reviews.
Cost and Timeline: Check the pricing structure of the business to see if it fits your budget and project needs. Discuss the upcoming project timetable as well to make sure it adheres to your expectations.
Remember to conduct thorough research, schedule meetings or consultations, and ask specific questions to ensure the UI/UX company aligns with your needs and goals.
LET'S TALK
Got a project?
We're a team of creative UI UX design experts who are excited about developing unique ideas and helping fin-tech companies to create amazing identities in this competitive world by crafting top-notch UI/UX designs. Book a Free Consultation now!
FAQ's
UI/UX design is essential as it enhances user experience, increases user engagement, boosts conversion rates, and improves brand perception.
You should consider factors such as portfolio, experience, expertise, team, and client reviews.
UI/UX companies offer services such as user research, prototyping, wireframing, UI/UX design, and user testing.
Experienced designers understand the latest trends, best practices, and industry standards, ensuring that your product or service is up-to-date and competitive.
An attractive and intuitive UI/UX design attracts and retains users, resulting in higher engagement and customer loyalty.
Yes, a seamless user experience and an aesthetically pleasing design can lead to higher conversion rates and revenue.
A UI/UX design for a mobile app should focus on ease of use, intuitive navigation, and mobile-specific features.
Yes, UI/UX companies can help establish your brand as modern, innovative, and user-friendly through design elements such as color, typography, and iconography.
A skilled and experienced team of designers, developers, and project managers ensures that projects are delivered on time and meet client expectations.