A UI UX Design Agency With a Global Presence
Creative Team For Future Brands!
We craft immersive digital solutions for your innovative brand that engage and elicit a response from your target audience.
What we do
Design & Innovation that Transform Markets
Our services empower organizations to accomplish their unique objectives with a UI UX design company in India at every stage of the product journey.
Our clients rely on us because we have the best UI UX Designer who creates an engaging user experience with highly specialized design skills.
Insights & Strategy
A forward-looking plan for your brand through complete evaluation and analysis to come up with strategic insights of target areas.
Master Creationz will guide you through your product's entire development life cycle & help you to create a unique digital presence.
Animation 3D/2D
Animators convert ideas & concepts into reality by using our high-quality animation tools and technologies for sound combinations.
Experience Design
UI/UX design gives the appearance above your brand's behavior. It involves – UX Design, Visual Design, and Website/App Design.
UI UX Audit Consultancy
A complete analysis of your brand's products/services to pinpoint usability issues and areas for improvement.
Marketing
We conduct digital marketing campaigns that engage, convert, and, most importantly, increase your brand awareness.
Outstanding
Our Selected Work
To develop a top-notch user experience, our UI UX design consultant map your vision with end-user expectations. The design is made more fluid and clutter-free following the standards for UI development. Here are some of our curated designs!
Winning isn't Everything but Makes Us Fulfilled
Transforming businesses with simple, effective, and efficient technology is our aim. We are committed to offering simple solutions to the client's difficult technological issues. You need to evolve along with technology by blending your rough ideas with our solutions and discover innovation with UI UX design company in India.
Because you deserve the best. Master Creationz project management combined with world-class execution and affordable global fulfillment enables you to future-proof your company's success and expansion. We follow a user-centered approach to deliver outstanding design solutions where the main focus is not just improving usability but making it look elegant as well.
Our Clients
Trusted by World's Leading Brands
As one of the best UI UX Design Company in India, Master Creationz has played a crucial role in shaping the online presence of many high-end companies in a significant way.
Let's have a look at what our clients think about us!
Andre Liem
Founder at Jamthemes
I hired Master Creationz to rebrand my landing page, redo the logo and also provide several design assets. I was very impressed by the quality of work and the level of communication. Master Creationz turned things around within days, was always communicative on a daily basis, and trustworthy. I would hire Master Creationz again.
Vernon Hayes
Founder at Profit Fx
When I searched for a WordPress expert, that is exactly what I got.
The impossible was made possible with their swift work. These guys are the full package - thank you for helping my business today, you guys are legends.
I look forward to using your services again
Eylem Yildiz
National Sales Manager at Healthcare 21
Master Creationz created the design for my webpage. Despite the many changes I requested, he implemented everything fast and to my satisfaction.
I can recommend Master Creationz *****
Nicolas LEHÉ
Affiliates Network Director at Adthink
I can only recommend Master Creationz. Their design is highly inspiring, they deliver in no time, and the support team to follow up on projects is more than just efficient.
Hency Soni
Senior Product Designer at Currencies Direct
Master Creationz are strategic thinkers that generate creative solutions. Choose them for exceptional service, creative value, and professional work.
The digital world is moving with a technical rhythm that's not going to stop. Check out our blog on topics that are worth exploring and gaining awe-inspiring technological insights.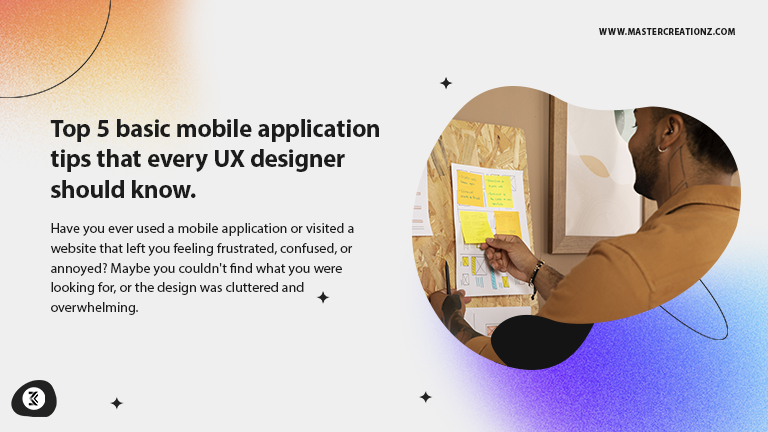 Want to improve your mobile application or website's success?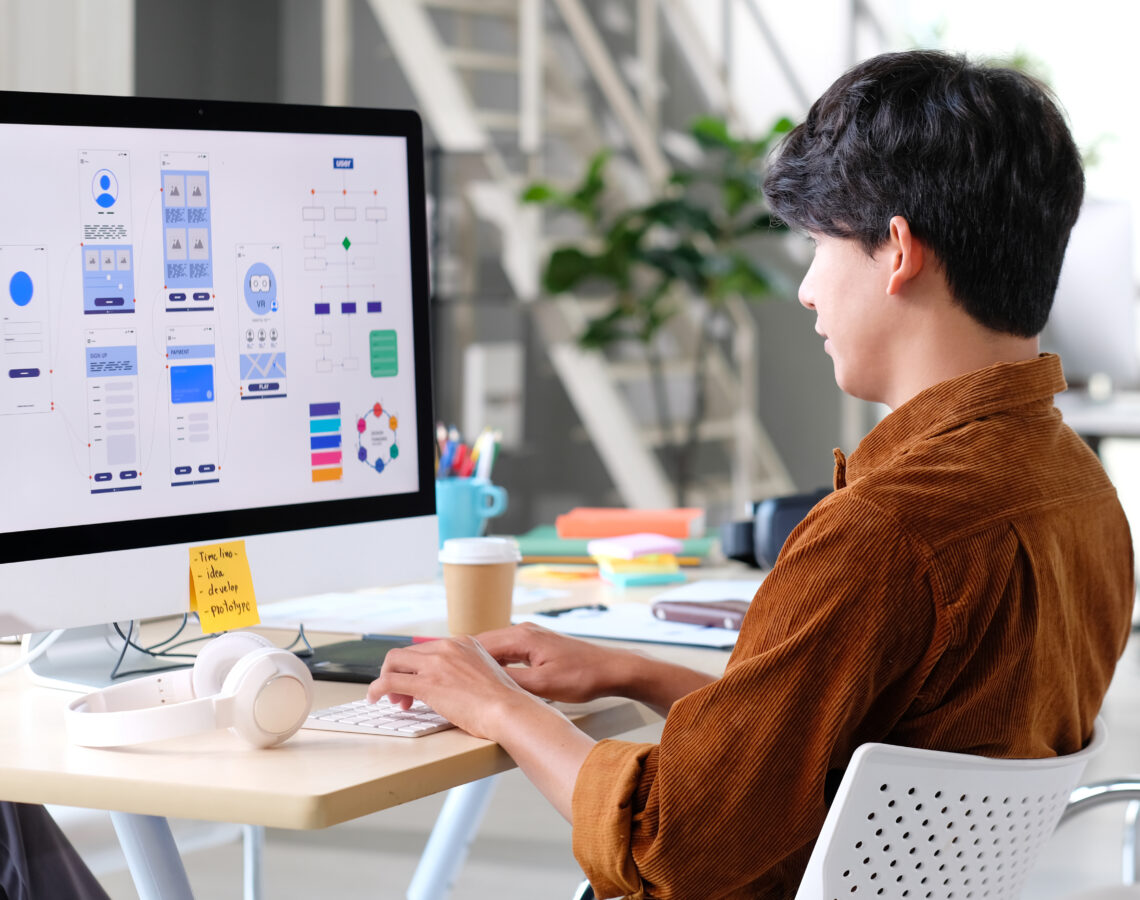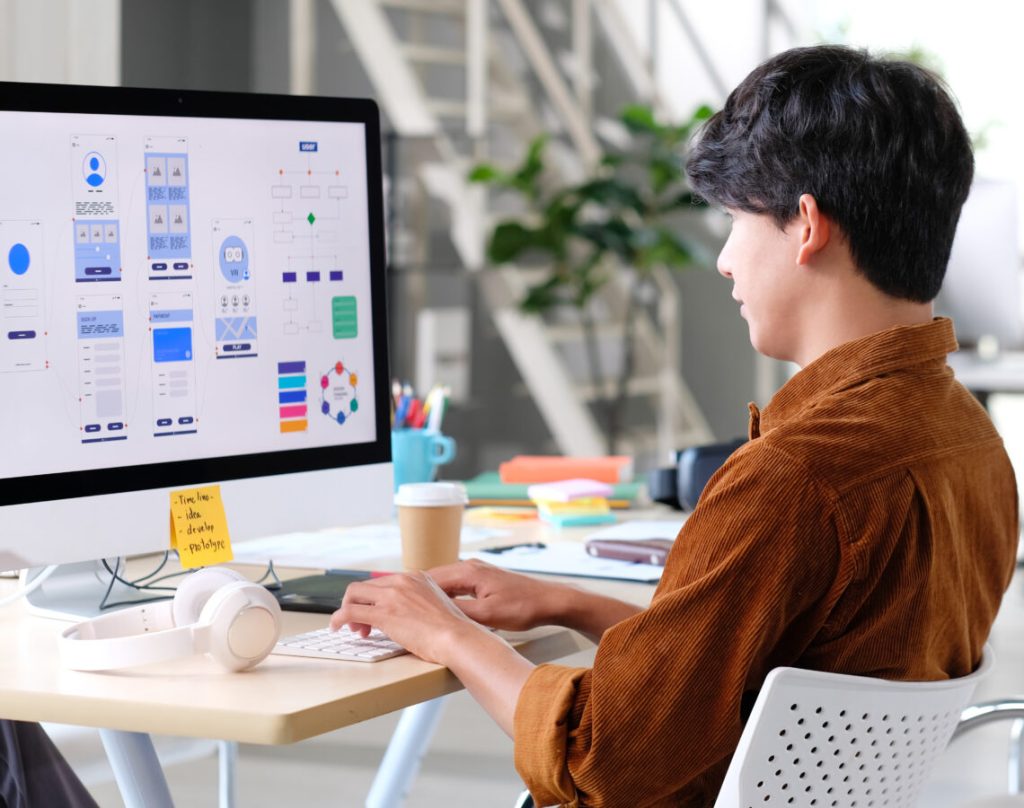 In today's digital age, it's common to hear the terms "UX" and "UI" when...
Interested in working with us?
Looking to build a digital presence for your brand with an award-winning branding agency in India? We would be happy to review your specifications and how you envision your user interface with you.
Book a FREE consultation now!